I am often asked where I get ideas for colours and designs...short answer...everywhere. I see an image which sparks an idea for a design which I then try to reverse engineer to fit with the finished design that is in my mind (it all makes sense in my head) . Cue lots of working out, dye testing, yarn selection, multicoloured fingers, scribbling out, swearing, frustration, pondering, redesign, test knitting, more test knitting, more scribbling out.
This image is often a fleeting glimpse or impression. Remember, make a note, photograph...I often use a combination as I'm driving, mid sentence, or generally pratting about and can't stop. You will forget your original idea unless you make a note...I forget even if I do make a note and have the same inspiration or idea jotted down three or four times...I tell myself it makes the idea more important, I know, I know.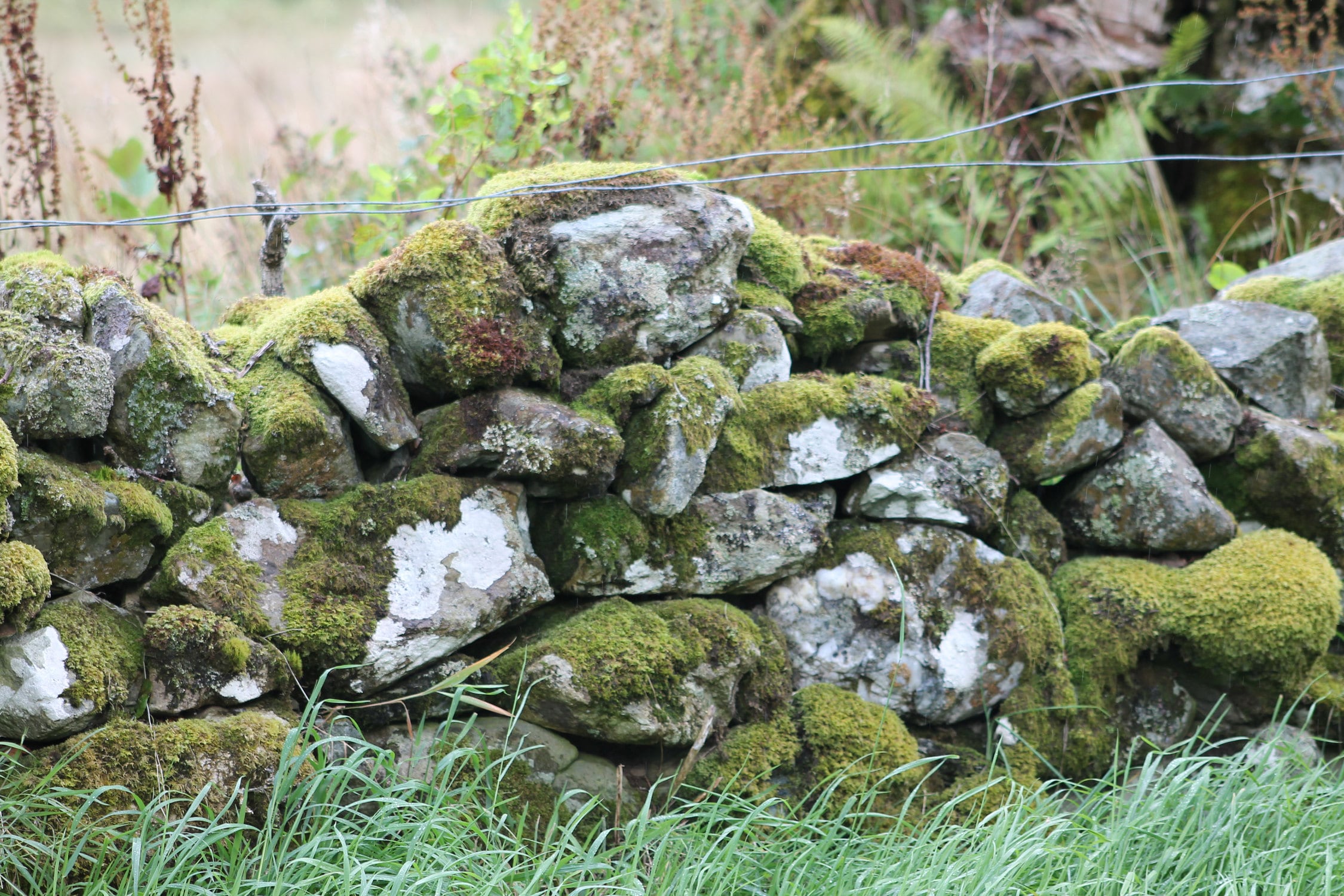 Often I will try to photograph. These photos are on the same stretch of path leading down to Loch Awe. I was fascinated by the colours and whenever I see my notes or photos it makes me remember the other sensory input that I had at the time. In this case it was raining (what a surprise it was Scotland in a rain forest) but it was a soft, light misty rain...it alters my approach to the design soft, misty ( can barely see 'cos of the rain) colours become part of it.
I then try to pin down the colour. Look closely, add random words. There is grey, green, pink, yellow and beige in the photos. I wanted to incorporate several different greens with a grey background.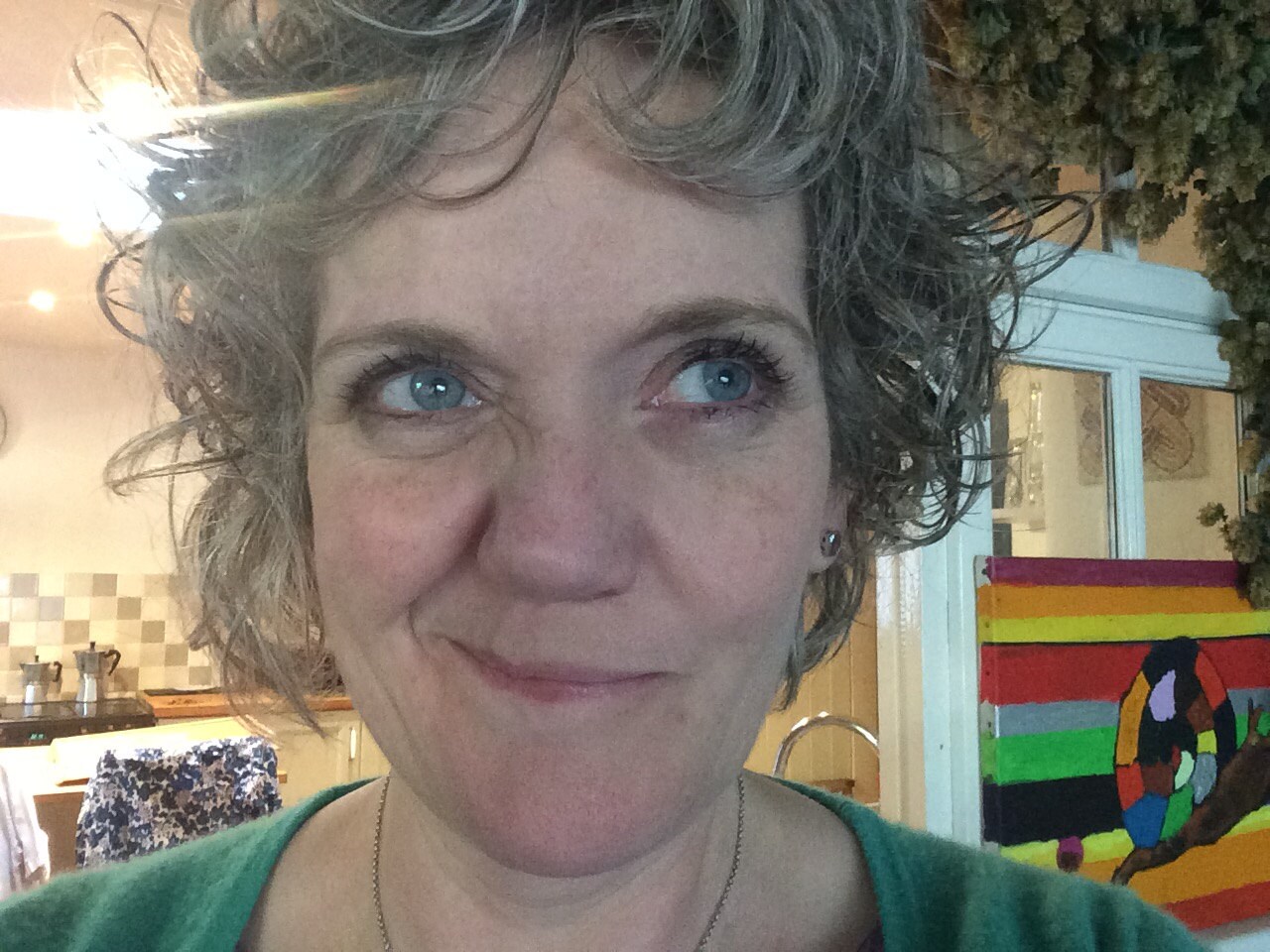 Cue my thinking face while I try and work out the dyes, ratios and type of yarn...I can be easily distracted at this point which makes the notes I have made even more important...however I finally get my butt in gear and...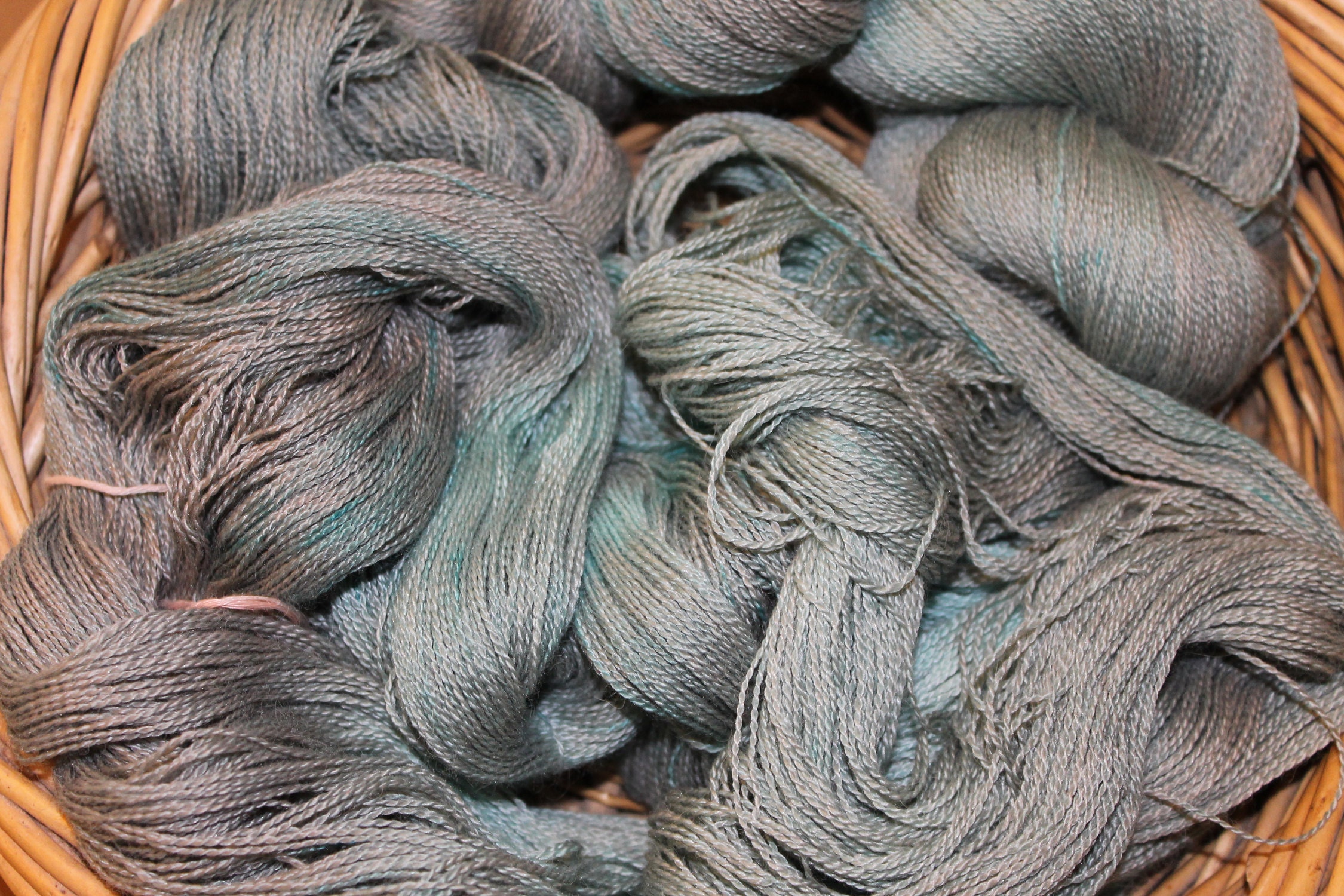 ...the finished yarn does go through several misty greens and has a background of grey with an undertone of pink. 
I chose a baby alpaca yarn for softness but not a mohair, even though it is my favourite yarn and just as soft. The Scottish landscape has a hard underlying strength it is not warm and fuzzy, there was no place in my mind for a soft and fuzzy yarn.
Then I start to work out the pattern...part two Inspiration blog entry coming next.
Any questions or queries do get in touch.